TuggleTime: UII & LiftFund present "Lender for a Day"
January 10 @ 11:00 am

-

3:00 pm
Event Navigation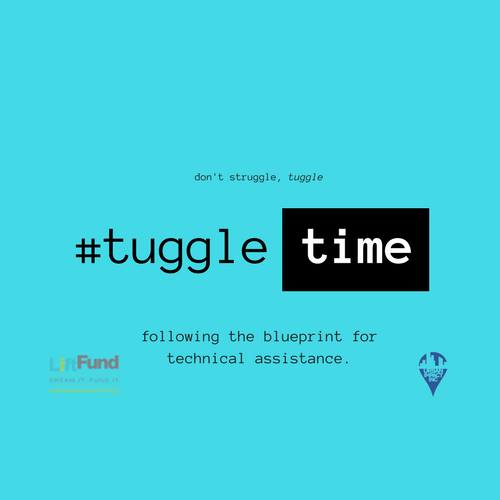 Join us in the office of Urban Impact for #TuggleTime, as we follow the blueprint for technical assistance!
In conjunction with LiftFund, Inc., a local community development financial institution (CDFI; nonprofit lender), we will host a "Lender for a Day" in our office. From 11:00 AM – 3: 00 PM, we will have a member of LiftFund staff on hand available to answer any questions about business financing or strategy you may have!
DON'T STRUGGLE, TUGGLE!
If you are a local company, and would like to sponsor refreshments for this event, please contact the office of Urban Impact, Inc at info@urbanimpactbirmingham.org or (205) 328-1850.
More details to come!
#TuggleTime honours the work and impact of Carrie Tuggle. Read more about her below:
–from Alabama Women's Hall of Fame
Carrie A. Tuggle (1858-1924)
Mrs. Carrie A. Tuggle was born on May 28, 1858, in Eufaula, Alabama, where she grew up and married John Tuggle. She was the mother of four children. The Tuggles migrated to Birmingham around the turn of the century in search of enhanced job and cultural opportunities.
Mrs. Tuggle was a person of unique strengths. She excelled in the areas of education, social work, and religion.
As a citizen of Birmingham, she worked with delinquent boys and as a welfare officer often appeared in court in their behalf. Following one appearance in behalf of a ten year old boy, Mrs. Tuggle conceived the idea of providing housing facilities for orphaned black children. At first, children were taken into her home. After a great struggle and continuous effort to raise funds for this project, she and her supporters opened a one-building school and residence for homeless black boys on September 3, 1903.
As a result of inspiration from the same courtroom experience, Mrs. Tuggle was instrumental in the formation of the Jefferson County Juvenile and Domestic Court.
From its beginning, the orphanage and school rapidly grew. The children called Mrs. Tuggle "Granny" and adults called her "Old Lady Tuggle" with both terms used affectionately. Tuggle Institute won high regard among the citizens of Birmingham. It contributed substantially to the advancement of black people. Many outstanding Birmingham citizens graduated from this Institute, including Dr. A. G. Gaston, John T. Whatley, and Ersking Hawkins.
In 1926, Tuggle Institute became affiliated with the Birmingham City Public Schools. In 1934, the City Board of Education purchased the Institute and named it Enon Ridge School. In 1936, the name was changed to Tuggle Elementary School by the Board of Education. Inscribed on the memorial plaque are these words: "Carrie A. Tuggle, a scholar, educator and servant of mankind.